Creating Passion from Profit with Ruth Lawrenson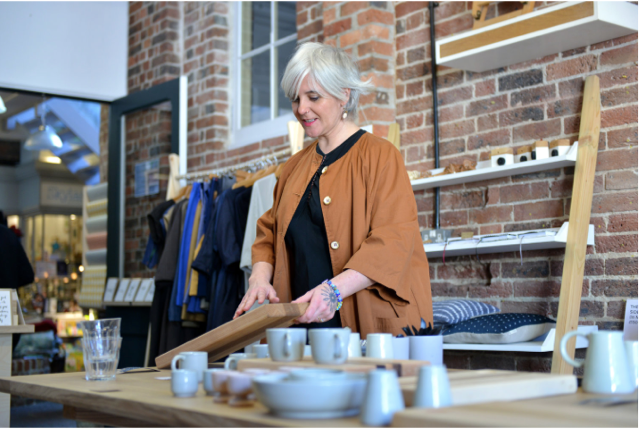 Discover how to influence and attract the right customer to buy your work in this planning workshop.
About this Event
A planning and strategy workshop for designer makers and independent retailers. Gain insight into tried and tested methods of successful trading. Discover how to influence and attract the right customer to buy your work. Work on planning and strategy for designer makers, independent brands and retailers.
Decorcafe member Ruth Lawrenson provides retail consulting services for designers, makers, independent retail outlets and well-known high street brands. Ruth's tailored coaching is designed for success and her insight into the workings of the High Street are invaluable to help designers, makers and independent retailers to create a sound commercial proposition without losing their artistic integrity.
Buy your ticket here.
The Decorcafe Speaker Stream at Brighton Design Show
We are pleased to be hosting a speaker stream featuring a selection of Decorcafe Brighton members sharing their expertise at the first Brighton Design Show.
About the Decorcafe
The Decorcafe is the UK's largest events based network for home loving and lifestyle businesses. Our members include designers and makers, architects, interior designers, home decor brands and retailers, florists, stylists, design bloggers and many more businesses all focused around creating and enjoying beautiful homes. With established communities in London and Surrey, the Brighton Decorcafe launched in September 2019. The business networking, behind the scenes with brands and private house tour events attract a loyal following and have quickly become the hub of the interiors and designer maker business community across Sussex.