Glug at The Brighton Design Show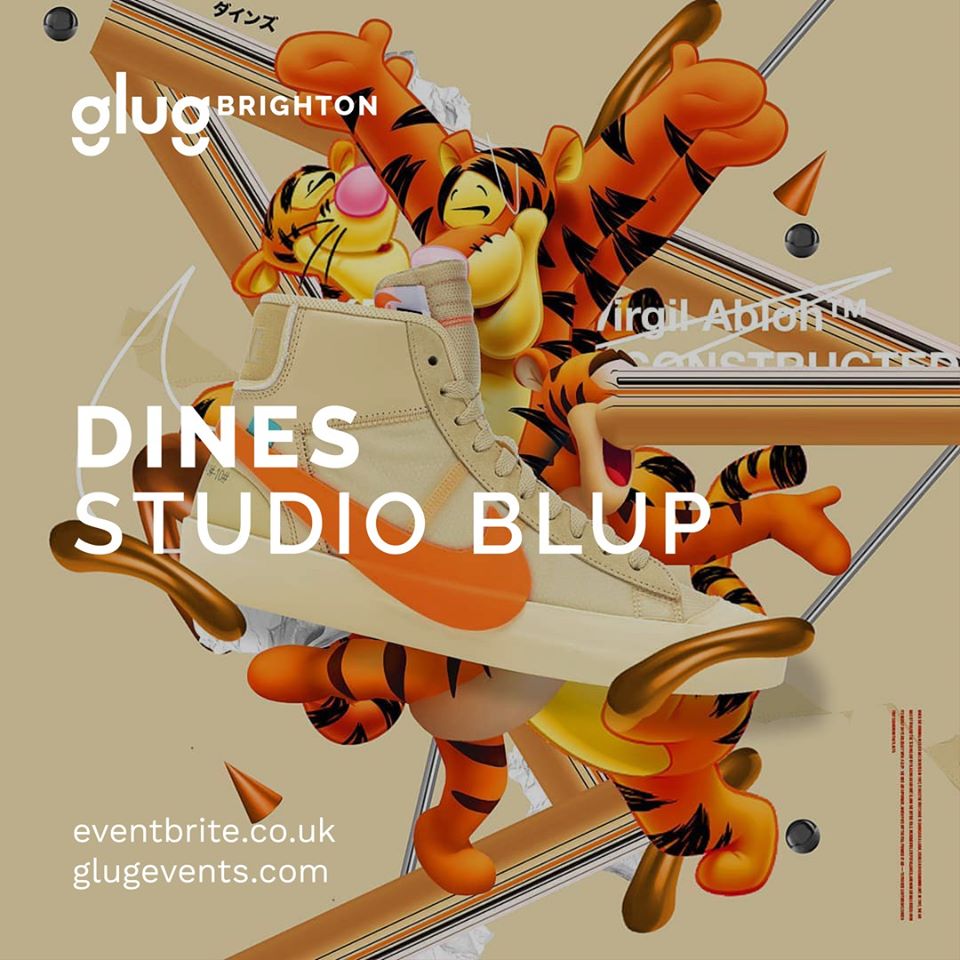 We're very pleased to announce that we'll be hosting Glug on the evening of Friday 9th April 2021 as part of The Brighton Design Show. Dines, creative director of the award winning Studio Blup will be one of our speakers. Joined by Mark Eley of renowned print studio Eley Kishimoto and subversive street artist Folka Wolf. ⁠
Get your tickets for this edition of Glug on Eventbrite.co.uk⁠
Your ticket to Glug will also give you access to the exhibition over the duration of the show. So you can visit again with family & friends.
Dines from Studio BLUP
Dines is an award winning Creative Director and international keynote speaker based in London UK. He is currently active as Founder & Creative Director of multi award-winning creative agency STUDIO BLUP® London.
Dines has had the pleasure of producing creative direction, brand consultancy and digital creations for a diverse array of companies and publications worldwide, and enjoys a collaborative relationship with many of the industry's top brands such as Universal Music, Nike, Adidas, Fifa, Levis, Hasbro, Sony Music, BBC.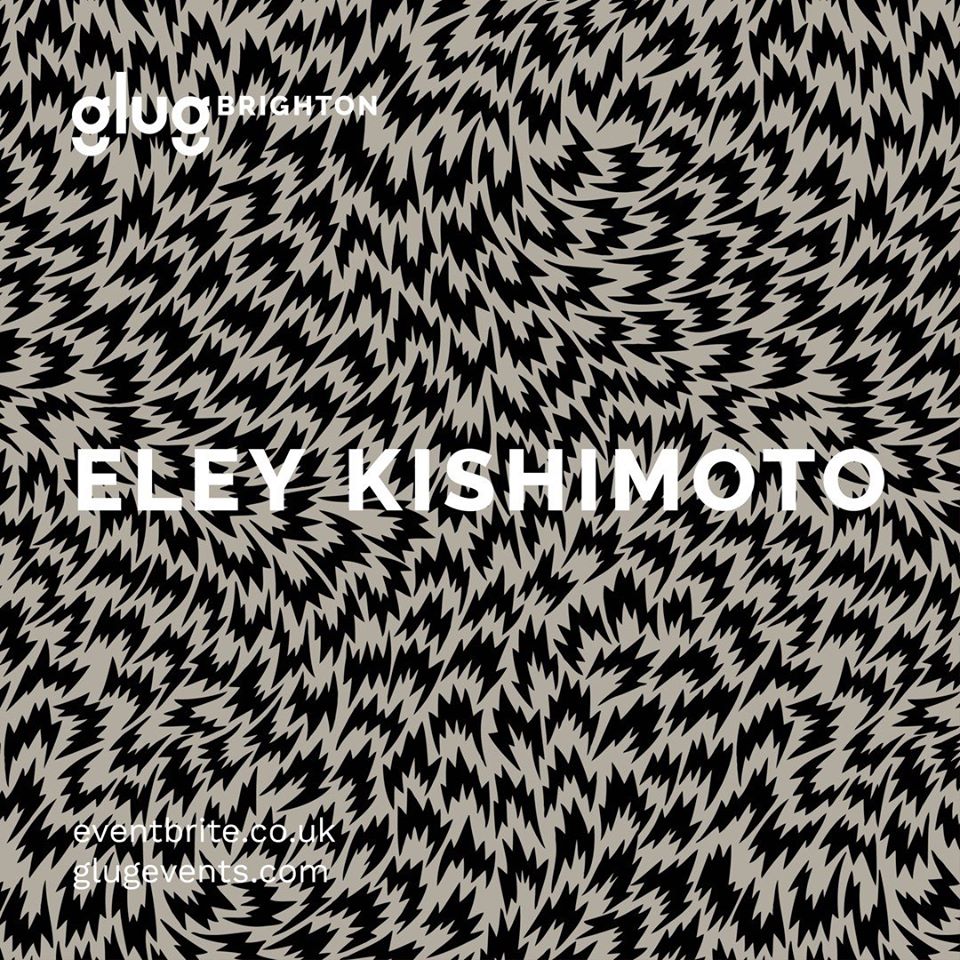 ELEY KISHIMOTO
Established in 1992, London-based print studio Eley Kishimoto have gained global notoriety through a plethora of outputs ranging from fashion and interiors to diverse architectural and design collaborations. Although initially earned as a result of their vibrant fashion collections, the company's renown has become associated with their freedom to decorate anything and everything. It is this design aesthetic that is key to their works' identity. Mark Eley will be joining us to share their creative story.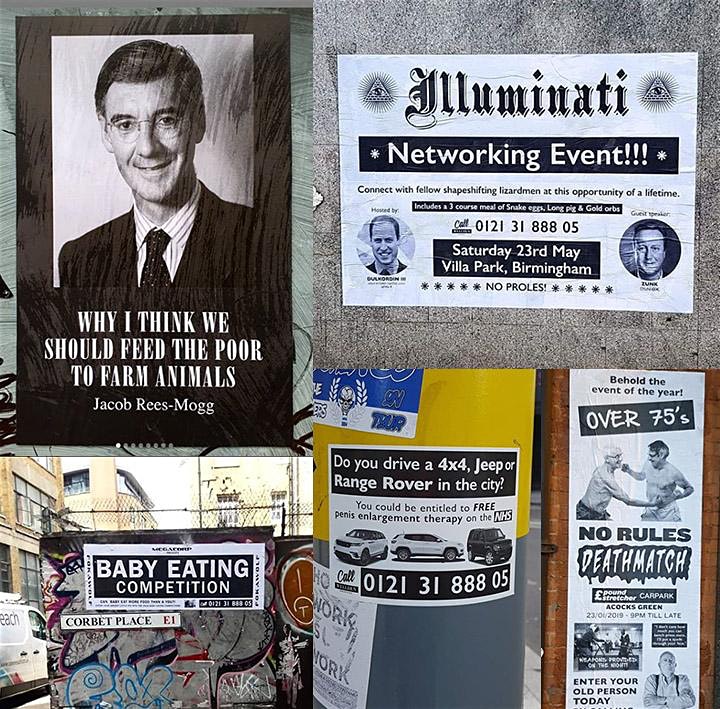 FOKA WOLF
Subversive street artist Foka Wolf has been pasting their art on the streets for over a decade. Their subject matter ranges from cartoons to celebrities, gory heads to thumbs up, but their most recognisable works are their joke adverts. Foka's advertising agency has covered subjects including forehead extension and rent-a-curse, tackling both comedy and serious social and political commentary. Their work has been featured in the Metro, Time Out and BBC News, amongst many other online blogs and pages.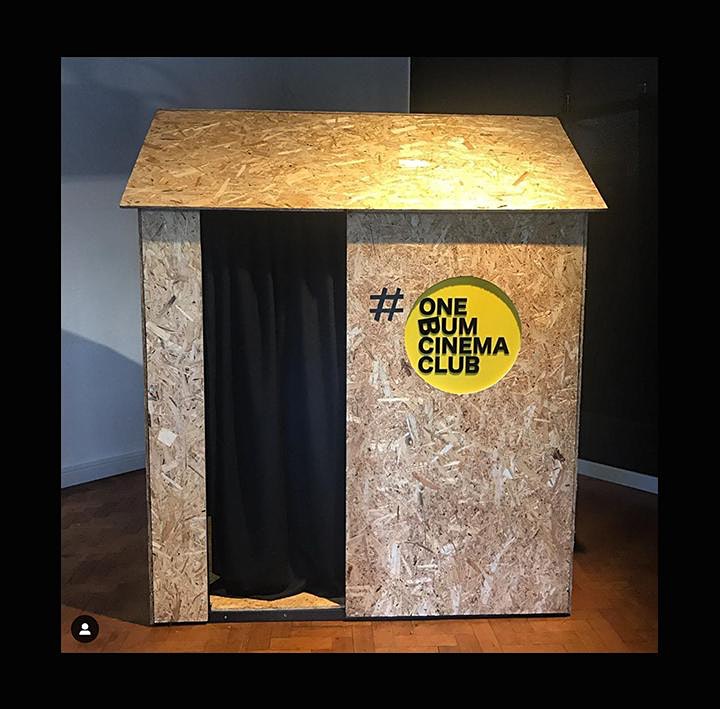 One Bum Cinema Club will be bringing along possibly the world's smallest free to visit cinema on the planet.